LEADING DISTRIBUTOR OF MOTORSPORT PRODUCTS
Diversified Player In Motorsports
We are exclusive distribution partners in India for leading international motorsports brands.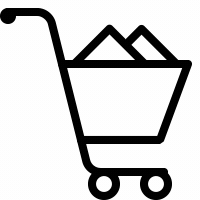 We offer the largest selection of the best motorcycle products to end users – gear, accessories and parts both offline as well as online.
We specialize in offering a wide range of premium motorcycle gear, accessible through our user-friendly
e-commerce platform.
Established in 2012, Salcom Auto Components Pvt Ltd
("Salcom") is a diversified player with distribution and retail operations in the motorsports industry in india.
Our strong pan-India network comprises more than 100 dealers located throughout the country, bringing partner brands closer to biking enthusiasts nationwide.
We represent over 15 international brands across apparel, gear, parts and accessories – offering over 1200 SKU's across 25 product categories, offline and online, through our retail brand High Note Performance (www.highnoteperformance.com)
At Salcom, we take pride in delivering thought leadership in the motorsports industry and offering high quality products and service levels to all stakeholders.
OUR PROMISE TO PARTNER BRANDS
Bring them closer to consumers in the fast growing market i.e. India.
​
Offer a deep understanding and insights of the market and consumers.
​
Nurture and grow the brands in line with global guidelines.
OUR ENDEAVOUR TO PARTNER DEALERS / RE-SELLERS
Ease of doing business and flexible policies w.r.t. order placement, commercial terms.

Partner and assist with tools to grow partner's business.

Highest level of service and quick response time to queries and concerns.
OUR COMMITMENT TO CONSUMERS
Understand their Needs and bring world-class products to them.

Offer the highest level of after-sale service and customer care.

Create a culture of safety and responsibility amongst the riding community.